It's 5pm and I suddenly feel a huge sense of relief wash over me, coupled a slight sense of joy. I'm ready to get out of the office.
I check my last email. One of my customers is asking for a quote...I'll have to get to it in the morning.
After packing my things, I head for the exit which is a heavy metal turnstile that looks like it should be at the gate of a maximum security prison. I almost forgot how hideous this thing really is.
I sit in my car, plug in my phone to the auxiliary cord, and hit play on a How to Win Friends and Influence People audio book.
I LOVE this part of my day. The commute is anywhere from 35-45 min depending on the traffic, so it makes for a perfect opportunity to learn something.
Yeah, I like to learn for fun. Weird huh?
The amount of valuable things I've learned in this book alone are enough to make a substantial impact on anyone's life. The book is true genius, and there's a reason why it's one of the most influential books of all time.
But there's a problem.
Bruce Lee
Martial Artist
"Knowing is not enough, we must apply. Willing is not enough, we must do."
You see I used to be like most people in that I was quick to learn, but slow to do. I used to love to take in information, but would hardly ever use those lessons in my own life. It's an unfortunate truth of the personal development niche, and it's what happened when I first read this book.
So how did I get passed it?
I STARTED FOCUSING ON ONE ASPECT EVERY SINGLE DAY 
I would take a lesson and focus on it wholeheartedly. This could last anywhere from a day to a few days, but the important thing was to make it into a habit.
For example, one of the lessons in How to Win Friends and Influence People is to smile. Smiling shows the other person that you like them, that you're friendly, and that they can trust you. On the other hand it makes the other person more attentive to what you have to say, because we're more prone to listen to someone if we know that they like us.
So I practiced smiling every day.
I would greet people with a smile, start conversations with a smile, and say goodbye with a smile. It helped grow my relationships with people, and I could sense that my internal happiness was growing as well.
Smiling was becoming a habit, so I began to focus on the next lesson.
THIS IS WHERE COMPOUNDING CAME INTO PLAY
As I continued to focus on smiling, I turned my attention toward showing appreciation. This is another lesson in Dale Carnegie's book.
Showing someone that you appreciate them, gives them a sense of importance. It makes the other person feel good about themselves, and causes them to like you more.
All the while I didn't forget to smile, because at that point it had become second nature.
This is why turning something into a habit is extremely important prior to adding more goals. If you start off working on multiple lessons, you'll end up forgetting some of them as you're working on others. Or you may begin to feel overwhelmed, which will cause you to feel less motivated and will make quitting much more possible.
CONCLUSION
Reading and accumulating information will never get you the results you desire if you never do the things you learn. This is why knowledge is not power.
Just because you understand something, doesn't mean you know it. You may have all of the knowledge in the world, but it means nothing if you don't have real-world experience with it.
However once you decide to start practicing the things you learn, you'll notice how many things you'll be able to accomplish. This, in turn, will help you truly understand the benefits of the tools you accumulate.
You'll become a participant instead of just a viewer. People will begin to look at with appreciation of the things you've accomplished and the person you've become, all the while not seeing that they could do the same if only they started acting on the lessons they learn.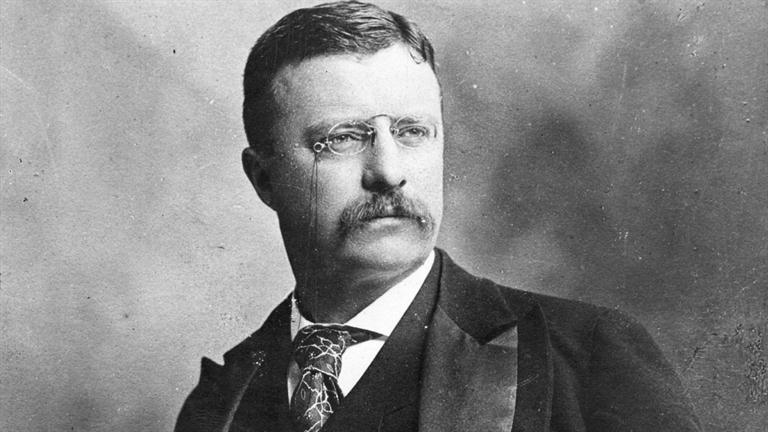 Theodore Roosevelt
26th US President
"It is not the critic who counts; not the man who points out how the strong man stumbles, or where the doer of deeds could have done them better. The credit belongs to the man who is actually in the arena, whose face is marred by dust and sweat and blood; who strives valiantly; who errs, who comes short again and again, because there is no effort without error and shortcoming; but who does actually strive to do the deeds; who knows great enthusiasms, the great devotions; who spends himself in a worthy cause; who at the best knows in the end the triumph of high achievement, and who at the worst, if he fails, at least fails while daring greatly, so that his place shall never be with those cold and timid souls who neither know victory nor defeat."